Create a flower delivery plan that fits your needs.
Customizable subscriptions will meet your style, season, and fresh flower needs in 2024.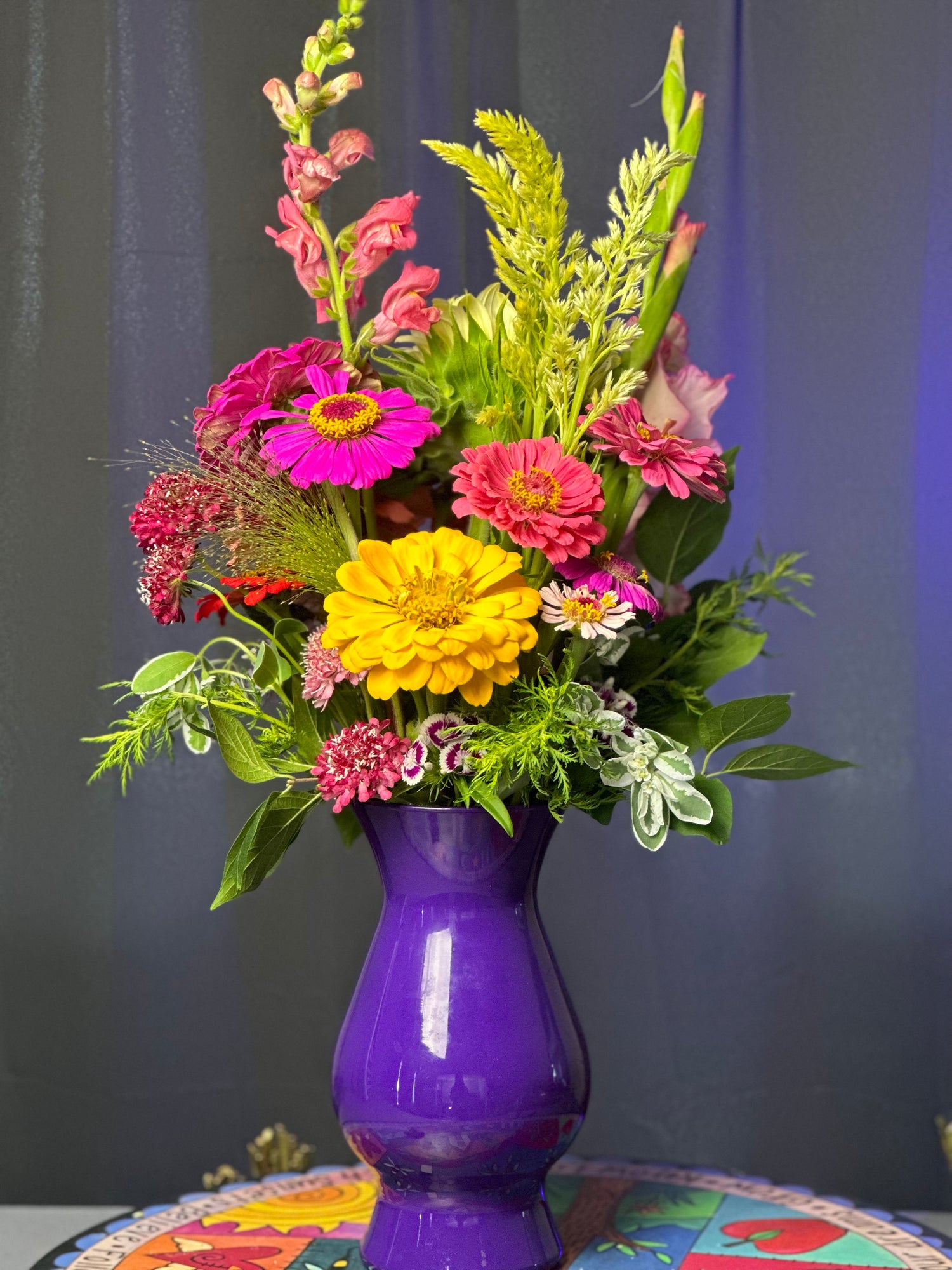 Traditional Farm Fresh Flower Subscriptions
The gift that keeps on giving.
Give the gift they will smile about on repeat in 2024!
Perfect, Lets Go!
The best things about a subscription
Right off the Farm

You can't get flowers any fresher! Our flowers are cut and processed daily and shipped directly from our eco-friendly farm.

Best bang for your buck!

When you subscribe with us, you get the best picks of the week and when the farm is overflowing, so is your bouquet!

We are easy to work with.

Want to gift a bouquet to a friend? No problem
Want to skip a week? No problem
Want to change a delivery date? No problem

Reach out and let us know. We are happy to accommodate your wishes!
Denay Marsh
Owner / Iowa specialty cut flower farmer
Denay started Marsh's Garden, LLC in 2019 and hopes to grow the family farm into a beautiful space on the outskirts of Knoxville, IA
Follow her journey on YouTube